Midhurst United Church welcomes applications to fill our Minister of Music vacancy commencing December 5, 2021.
As a community of faith, we come together to share love and support for our local and global neighbours. Individually we strive to understand God's particular purpose for our lives. You are invited to join us in this community-building and exploration.
Position Synopsis:
The Minister of Music is responsible for assisting the church in planning, conducting, and evaluating the Music Ministry of the Church.
Music Competencies
The successful candidate will be:
An innovative leader who is passionate about a music program within a church setting
Have a minimum Grade 8 R.C.M. piano (Bachelor of Music is an asset but not mandatory)
Have congregational music leadership experience
Expertise and willingness to work with all levels of musical skills and abilities, to direct vocal performances and to train and develop the choir, ensembles, and soloists
Proficiency in a wide range of musical styles including Traditional, Contemporary, Spirituals/Gospel and inspirational secular music but with a focus on a mix of all styles.
Personal Qualities
Requirements:
Ability to organize and coordinate all aspects of the music program
Friendly and inclusive attitude with effective communication and leadership skills
Responsible, self-motivated, energetic and creative
Willingness to be flexible and progressive in response to the needs of the congregation
Committed to the church's vision, leadership, and people
Ability to collaborate with worship team members and staff
Time Requirement:
Available for an average of 9 hours per week
We invite qualified candidates to submit a resume and cover letter to:
Midhurst United Church – office@midhurstunitedchurch.ca
Please include the subject heading Music Director Application.
Website: https://www.midhurstunitedchurch.ca/
Deadline for applications is November 5, 2021
Music is an important part of life at Midhurst United Church. Come join our choir for music, laughter and warm hearted people. New choir members are always welcome.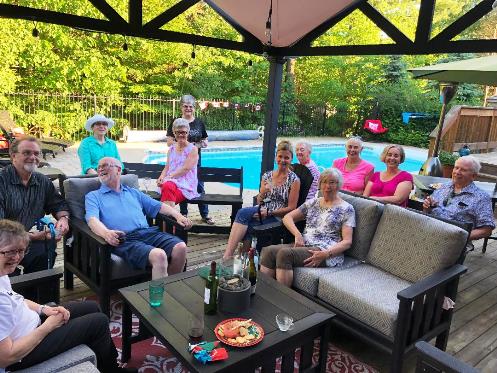 Please contact Terry Therien our Choir Leader by email to music@midhurstunitedchurch.ca
She would be happy to hear from you.