Sunday October 1 – World Communion Sunday
Friday October 13: Café Convo in the Family Room, starting at 7 PM
Topic: Medical Assistance in Dying (MAiD)
Presenters: Dr Brian Morris and Judith Visser
Presentation followed by open conversation; light refreshments available throughout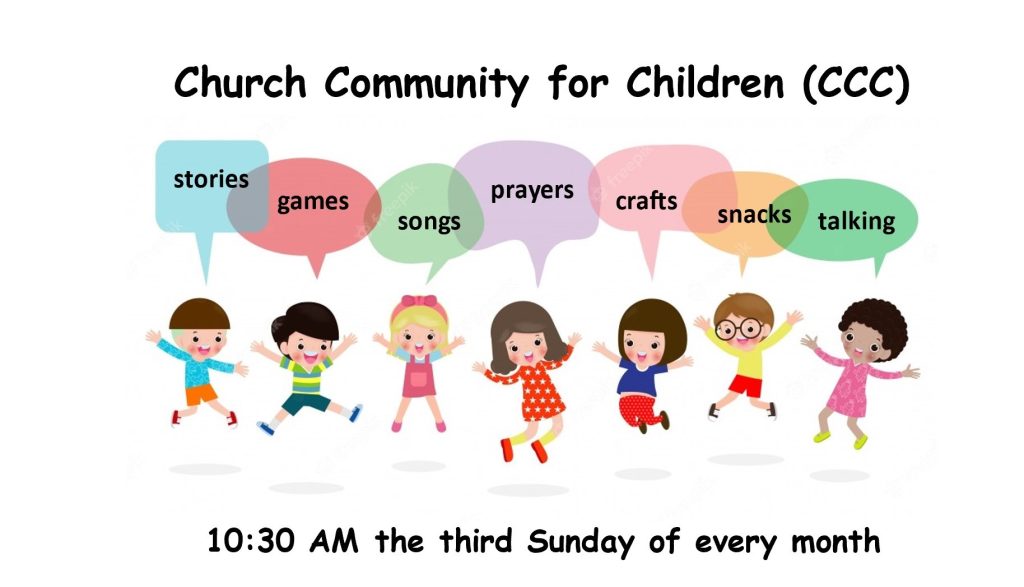 CHURCH COMMUNITY FOR CHILDREN (CCC)
Midhurst United Church is launching an exciting new program for children aged 5+! To date, there has always been an activity space provided for children in our Sunday morning worship area, and an invitation to a special "time up front" with the minister partway through the service. We also like to provide children with opportunities to offer leadership in worship.
Beginning Sunday September 17, 2023, we will be providing an enhanced program that will invite children to experience faith community in fun and creative ways. On designated Sundays, children will participate in worship for the first few minutes, and then leave with their program leaders for CCC gathering time in the Family Room and the Old Sanctuary.
CCC program will be provided the third Sunday of every month. The dates for Fall '23 are September 17, October 15, November 19, and December 17. Of course, children are welcome any and every Sunday!
Speaker-4-2