Midhurst United Church is a CRA registered charity # 107700957RR0001
Donations may be made by: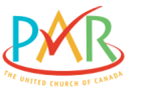 Pre-Authorized Remittance (PAR)
You may download a PAR authorization form by clicking on the link below.
https://united-church.ca/sites/default/files/form_par-authorization.pdf
Please complete the form, scan a voided cheque and email both to PAR@midhurstunitedchurch.ca Or you may fill out and mail the form along with a voided cheque to the Midhurst United Church address below. This email address may be used to make any changes to your donation.

CanadaHelps Online
One time or monthly donations may be made by clicking on the link below.
https://www.canadahelps.org/en/dn/72632
E-Transfer
You can also e-transfer through your regular financial institution and process. The email address to use for the church is donate@midhurstunitedchurch.ca. Until we can get automatic deposit of e-transfer set up, you will need to provide a password for the church to receive this. Please email the password to the same donate address as a separate email. Please be sure to include your full name and address so that a tax receipt can be issued correctly.
Cheque
Cheques may be made payable to Midhurst United Church and mailed to:
Midhurst United Church
91 Doran Road
Midhurst, Ontario
L9X 0L5
Church envelopes may be requested by contacting the Church office at (705) 722-6331.