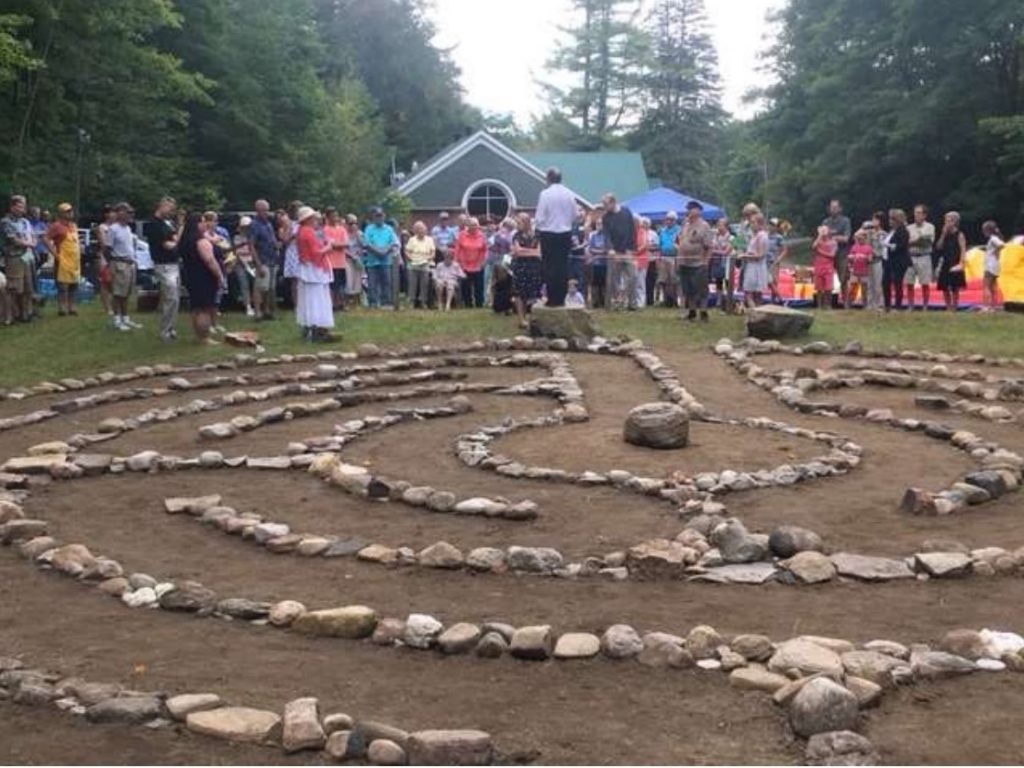 Community Labyrinth at Midhurst United Church
This labyrinth is freely open to anyone at any time. (At some times of the year it will be under snow!) It is located at the far end of the church parking lot. This labyrinth is surrounded by hills and trees and provides a peaceful experience for walkers.
Labyrinths were first mentioned in Greek mythology thousands of years ago. Labyrinths are complex and circuitous pathways that lead from an entranceway to a centre point. They are places of meditation and spiritual practice. The participant is encouraged to reflect on an idea as they begin their walk and then listen to their thoughts for insight as they walk into the centre and retrace their steps back to the beginning. Walkers may wish to add their own small stone or other natural object to the borders at some point along the pathway although this is purely a personal choice.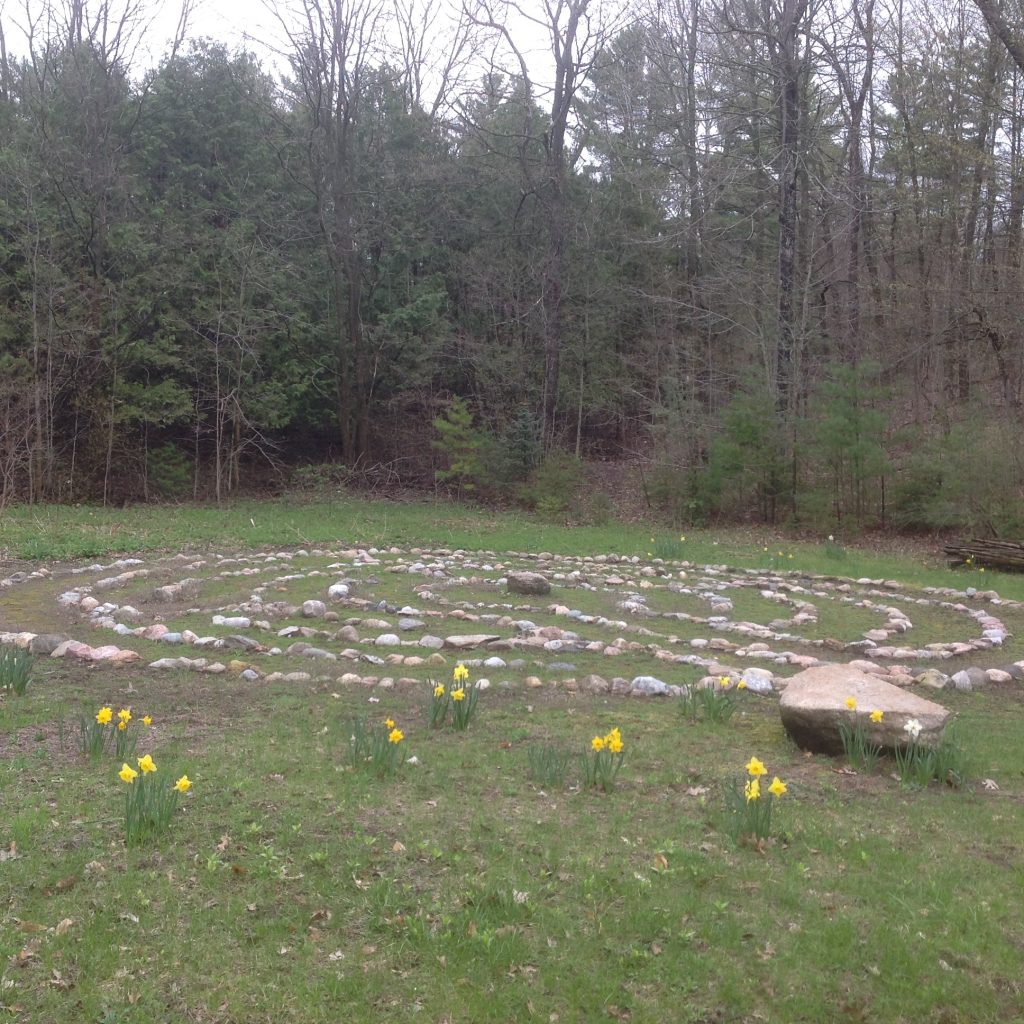 This labyrinth was constructed in 2017 to coincide with the 130th Anniversary of the church.  Members of the church and community were invited to assist with donating rocks and shaping the pathways.  The labyrinth was created to serve the community of Midhurst as a place for spiritual reflection.